I know it is only February, but now is the time to begin thinking of preparing your home if you plan to sell it in the spring or summer market.  There are many things to be done before even listing your home for the world to see and if you follow these steps you can alleviate a great deal of stress and work when it comes time to actually move to your new home!. Not moving?  Then use these same steps to do your spring cleaning just skip the packing part!
The task of preparing a home for sale can sometimes put people into a state of paralyses because they may be looking at a lifetime of stuff collected through the years of raising kids, dealing with family losses and just day to day living.  Over the course of day to day living, many things have come into your home and maybe not enough has gone out, and now you are having to figure out where to begin the excavating process.
I always recommend beginning the process in the storage areas of your home because let's face it, that is where things go to die and become fossils. We need to dig those fossils out and make decisions.
Begin with asking yourself the following:
When was the last time I used this?
Is it in usable condition?
Will I have a need for this in my new home? (Be honest here-check question #1)
Is it worth the money to pay to have it moved?
Will I have space to store it in the new home?
Would it be more cost effective to donate this one now and buy a new onewhen I need it?
After you have answered those questions you need to decide whether the item falls in the keep, donate or trash category.
Use clear trash bags to collect donations and black bags for trash. Get them out of the room ASAP.  Now whatever is left should be reorganized and consolidated.  If any items will not be needed for the upcoming season, go ahead and pack it in a moving box and be sure to label the contents using the amazing Move-N-Order color coded moving labels!  Yup, a shameless plug!
Now that the storage area is thinned out a bit, or a lot, you have room to bring in boxed contents from other rooms that should not or need not be out for showing the house. Again, make sure these boxes are also properly labeled with color coded stickers to ensure the proper placement in your new home.
The Move-N-Order system includes a downloadable tips booklet with more useful moving prep and packing tips for a less stressful move.
Client Spotlight
I have recently worked with two different clients in their storage rooms helping them get the spaces more functional.  They aren't moving but just needed them whipped back into shape.  I will share one here now and next month will share another.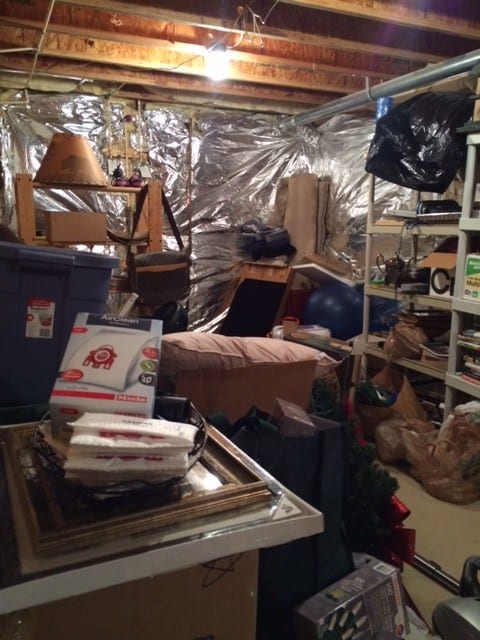 Before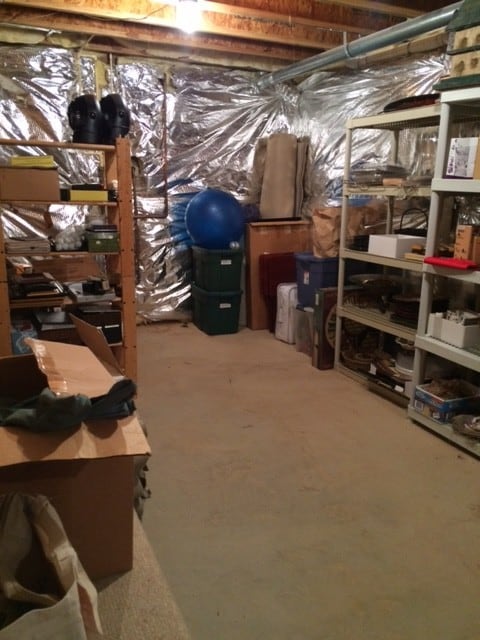 After
Client Testimonial: "My husband is so excited, he just kept saying 'wow!'  And now he is all jazzed to have you back for the garage."
Not only was this client's husband happy but my client referred me to her best friend and I helped her tackle her storage room as well!  
Referrals are my main source of business so if you or any friends and family have needs, and just need a little guidance with one of those dreaded projects, I would be so grateful for the referral!